Title: The Wendy Project
Author: Melissa Jane Osborne
Illustrator: Veronica Fish
Publisher: Super Genius
Pages: 96
Release Date: 18th July 2017
Edition: Digital ARC from NetGalley
Goodreads | Book Depository
Synopsis:
16-year-old Wendy Davies crashes her car into a lake on a late summer night in New England with her two younger brothers in the backseat. When she wakes in the hospital, she is told that her youngest brother, Michael, is dead. Wendy — a once rational teenager – shocks her family by insisting that Michael is alive and in the custody of a mysterious flying boy. Placed in a new school, Wendy negotiates fantasy and reality as students and adults around her resemble characters from Neverland. Given a sketchbook by her therapist, Wendy starts to draw. But is The Wendy Project merely her safe space, or a portal between worlds?
*I received a copy from NetGalley in exchange for an honest review.*
The Wendy Project is a graphic retelling of Peter Pan. It is a heart-breaking story about family, love, and how we deal with traumatic events. The art is different than most graphic novels out there, but in a good way. However, the jagged development of the story makes me lower my initial rating.
Our protagonist, Wendy, was in a car crash with her brothers and then she is told one of them died. However, they cannot find his body. Wendy insists she saw Michael being taken away by someone in the middle of the accident and that she must find him and bring him home. Concerned, her family takes her to a therapist and she asks Wendy to draw in a sketchbook. That's why it's called The Wendy Project and the whole book is told in both her reality and fantasy.
The story makes me really sad. I think no one can guess what really happened in the accident until the last pages. You will be wondering if it's all inside Wendy's head or not.
Peter Pan is not one of my favorite tales. I still don't know the whole story because I have neither read the original nor watched the Disney movie in whole. I just know bits and bits. Based on what I know, I think this is a very refreshing retelling because it isn't all bright, dreamy or innocent. The two stories blend really well together with a realistic setting.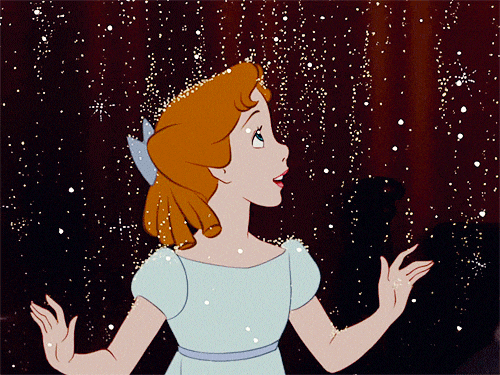 However, the development is too quick and jagged. There were times I wondered how much time has passed in the story because it was never clear. Also, I'm not sure what the main male character is there for. There aren't many interactions between him and Wendy and I feel like he is created for the purpose of showing there is someone who makes Wendy less lonely, but the connection isn't convincing. I wish the writer and illustrator could do more pages so the story can be richer.
The art is amazing, though. I have read some graphic novels before but they are either in the traditional precise lines and colouring style or manga style. The Wendy Project is a hand-drawn watercolour graphic novel and I really love the coloured pages. I just realised the colours might have been used to differentiate fantasy from reality.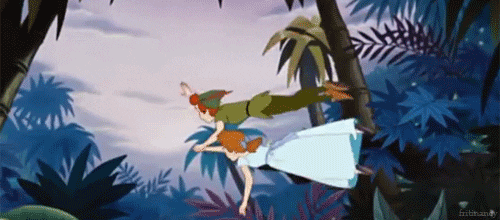 The last and most wonderful thing I love about this story is how it brings out the message that art can heal. Wendy is going through tough times and she is using art to help her make sense of things. Throughout the story, there are other people who have glimpses of the sketchbook, which gives them another perspective. I really love this concept because I am a believer in art therapy.
To sum it up, with pretty illustrations and a heart-wrenching story, The Wendy Project was quite enjoyable, but it would have been better if the book wasn't that short so there can be more details in the development. If you are looking for a quick Peter Pan retelling to read, this upcoming graphic novel might just be it.