I was book crazy in July. Again, I challenged myself with books that are out of my comfort zone like I did in June and I'm now starting to get used to reading more sophisticated works. At the same time, I find myself reading and purchasing fewer YA, and my reading habits have changed. The way I use Goodreads has changed too. For YA, I'm now mostly looking for those with controversy topics such as rape, racism, and LGBTQ. I'm not adding every book to my Goodreads TBR now. I'll sometimes read an excerpt to see if I like it before adding. Is it a good sign of change? It is, I'm sure.
JULY WRAP-UP
1. Dear Ijeawele, or a Feminist Manifesto in Fifteen Suggestions by Chimamanda Ngozi Adichie
Rating: 7/10
2. Thin Places by Lesley Choyce
I'm really sorry it didn't work out and I'm still hesitating if I should post a review of it because I have a lot of problems with this verse novel.
Rating: 2/10
3. The Tiny Wife by Andrew Kaufman
Such a peculiar read! I am in love with Andrew Kaufman's writing. I bought his other novella, All My Friends Are Superheroes, right away after finishing this one.
Rating: A very solid 8/10!
4. We Are Okay by Nina LaCour
My first time reading a novel from LGBTQ perspective! You can read my mini review here on Goodreads.
Rating: 8/10
5. The Love Interest by Cale Dietrich
Another LGBTQ read. I was quite disappointed because the book received a lot of amazing feedback, which is why I put it on my TBR shortlist in the first place, but the last part of the book totally ruined the book for me.
Rating: 6/10
6. Weird Things Customers Say in Bookshops (Weird Things Customers Say in Bookshops #1) by Jen Campbell
Very relatable and funny AF!
Rating: 7/10
7. The Red Notebook by Antoine Laurain
Translated from French, this is a novel about a man coming across an abandoned handbag in the streets and his search for its owner. It is slow-paced but the last 1/3 was beautifully written.
Rating: 7/10
8. More Weird Things Customers Say in Bookshops (Weird Things Customers Say in Bookshops #2) by Jen Campbell
Because I can't get enough of it. However, it's not as funny as the first one.
Rating: 6/10
I finished two Chinese non-fiction this month too but since there are no English version of it, I'm not gonna be listing them out here. But, in total, I read 10.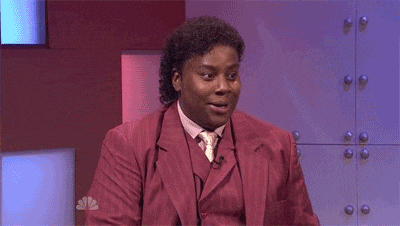 AUGUST TBR
1. Sapiens: A Brief History of Humankind by Yuval Noah Harari *currently reading
I'm gonna be continuing with this one but am gonna skip some parts in it. It's too long.
2. The Pig That Wants to Be Eaten: 100 Experiments for the Armchair Philosopher
by Julian Baggini *currently reading
Such an interesting philosophical book. I wasn't able to finish it in July but am hoping I'll be done with it by the end of August.
3. Ready Player One by Earnest Cline *currently reading
4. What We Talk About When We Talk About Love by Raymond Carver *currently reading
5. The Universe of Us by Lang Leav
6. Sunshine by Melissa Lee-Houghton
What will you be reading in August?